Stan, christened Arthur Stanley Jefferson was born in Ulverston, England in 1890. His father was an actor and theater manager. When he was 16, Stan left school to work with his father in theatre. His fathers influence in the entertainment industry that provided Stan with the opportunity to perform in several stage productions. It was this initial coverage that led to his appointment with the well known Fred Karno performers. It was this appointment that introduced Stan to another Karno member, Charlie Chaplin.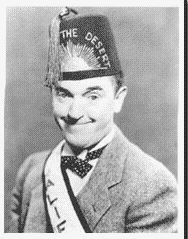 Stan was to understudy Chaplin, and follow the Karno group on a US tour. However when Chaplin dispatched from the Karno Troupe, the tour soon folded. When the Karno group split, Stan, with two former Karno members formed the Keystone Trio, and later the Jefferson Trio. It was at this time that Stan adopted the stage name Laurel. After an appearance in the film Nuts in May (1917), Universal Studios signed up Stan for a series of short films including The Soilers (1920), Under Two Jags (1920), Blood And Sand (1922), Dr. Pryde And Mr. Hyde (1925), and many others. In 1926 Stan began working with Hal Roach, one of the greatest movie directors that time. Although Stan first appeared with Ollie in film named The Lucky Dog, It was to be nearly a decade, before the two would pair up in another film. Their first feature-length starring roles were in Pardon Us (1931).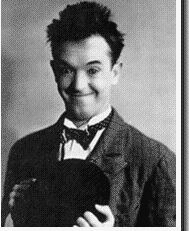 Their work became more production-line and less popular during the war years, mostly producing for Twentieth Century-Fox. Their last movie together was a french failure Atoll K (1950). In 1960 he was awarded an Oscar for his creative contributions to the pioneering field of cinema comedy. Stan Laurel died in february 23th 1965 following a hearth attack. Stan's final resting place is in Burbank at the Forest Lawn Hollywood Hills Cemetery.